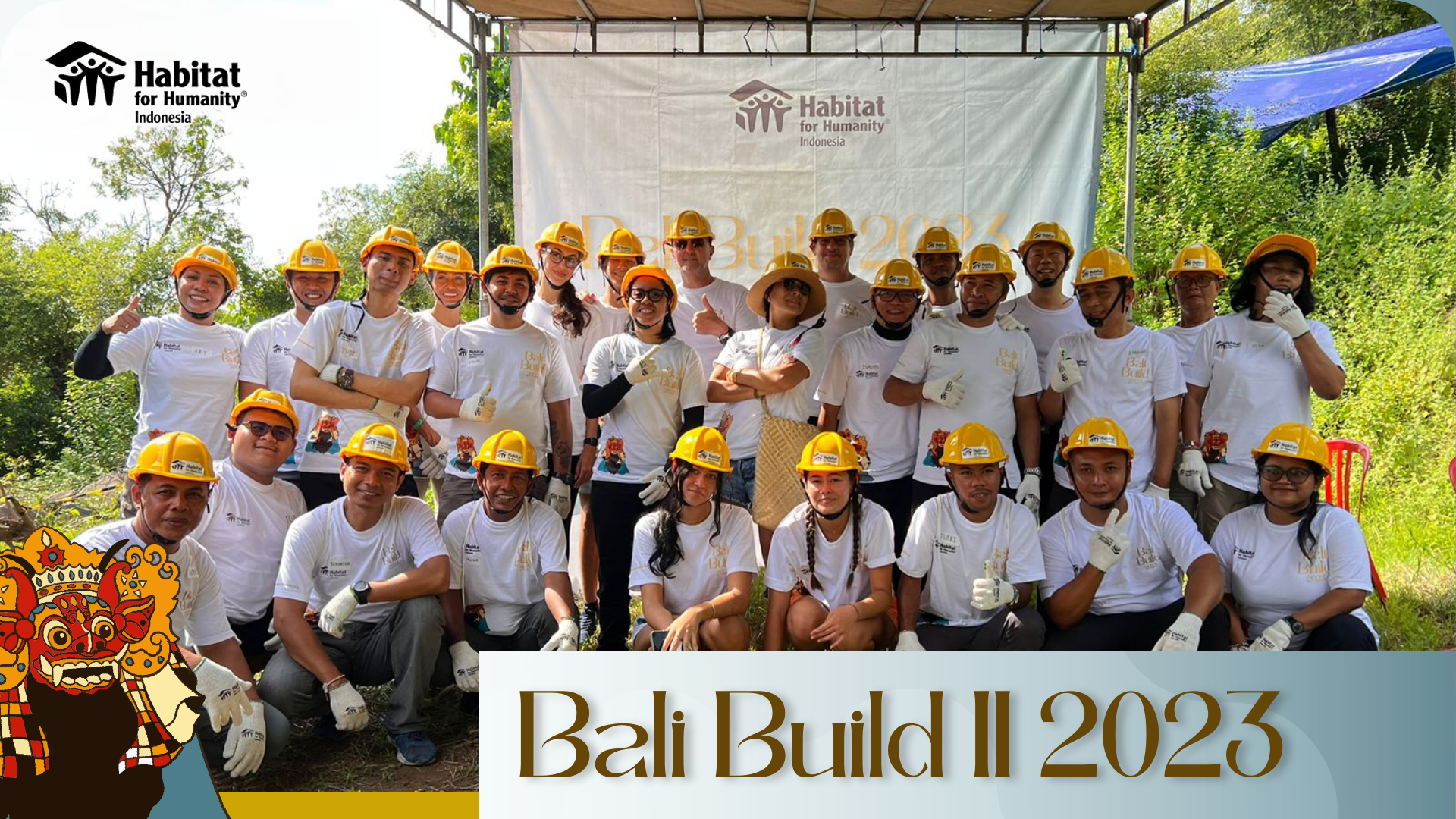 Pada tanggal 4 April 2023, Bali Build kembali dilakukan di Desa Purwakerti, Kabupaten Karangasem. Kegiatan ini merupakan acara Bali Build kedua yang awalnya pernah dilaksanakan pada pertengahan Januari 2023. Menyongsong tema 'Building homes, building lives, building community', Bali Build II menarik 25 relawan dari Denpasar untuk membangun 2 dari 6 rumah yang di donasikan.
Kegiatan yang dilakukan berupa membangun dinding, mengecat genteng, mengikat kawat, dan memindahkan material bangunan. Mayoritas relawan yang datang berasal dari Denpasar, tetapi ada 1 relawan yang datang dari Jakarta untuk mengikuti kegiatan ini. Ibu Vita adalah salah satu donor dan relawan yang sangat bersemangat untuk membangun rumah layak huni bagi warga Desa Purwakerti. Ada sebanyak 6 rumah layak huni yang dibangun di Bali Build II; 5 dari 6 rumah tersebut di donasikan oleh PT. Coconut Homes yang juga 92% relawan di acara ini merupakan karyawan perusahaan tersebut.
"I think it's important for people out there to become aware and open your mind to really visualized that not everyone is as lucky as we are. I knew I grew up in a really nice lovely home and I'm very thankful for that. I think it's really great to give back to the community. To able to bring happiness to life by having a house that is your home. It's amazing we can do this kind of build, to bring back to my home, to my island." kata Niluh, seorang relawan di acara Bali Build II.
Kesempatan yang diberikan kepada pemimpin dan karyawan ini diharapkan tidak hanya menjadi sebuah kegiatan sukarelawan untuk membantu sesama yang membutuhkan, tetapi juga menunjukkan kontribusi sebagai agen perubahan bagi sesama dan bagi bangsa.
Building Homes – Building Lives – Building Communities.