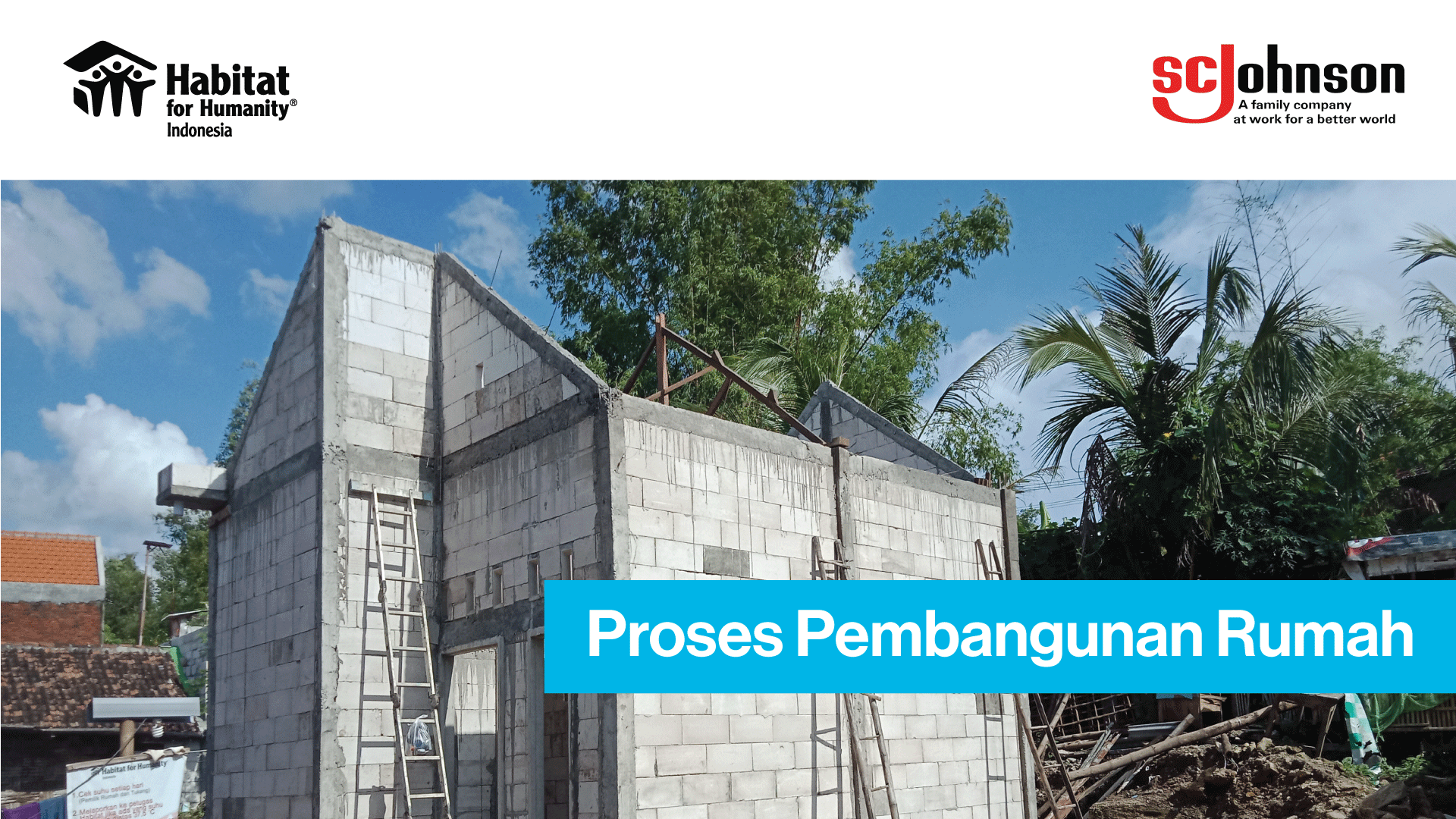 Meresponi dampak pandemi Covid-19 yang belum pernah terjadi sebelumnya terhadap keluarga-keluarga yang kurang mendapatkan pelayanan, SC Johnson bekerja sama dengan Habitat for Humanity Asia Pasifik menyediakan akses hunian layak, air bersih, sanitasi, dan fasilitas kebersihan bagi ratusan keluarga yang tersebar di Indonesia, Philipina, Singapura, Thailand, Vietnam, dan Hong Kong.
In response to the unprecedented impact of the COVID-19 pandemic on underserved communities, SC Johnson is teaming with Habitat for Humanity in the Asia-Pacific region to provide access to decent housing and proper water, sanitation and hygiene (WASH) facilities for hundreds of families across Indonesia, the Philippines, Singapore, Thailand, Vietnam and Hong Kong.
"Kerja sama ini merupakan sebuah kesempatan bagi kami memberikan jalan keluar terhadap kepulihan ekonomi dan mobilitas sosial bagi keluarga-keluarga yang kurang mendapatkan pelayanan khususnya mereka yang berada di areal dimana kami beroperasi, tentunya dengan memaksimalkan  jaringan dan keahlian yang dimiliki Habitat for Humanity Indonesia," ungkap Alan VanderMolen, Senior Vice President and Chief Communications Officer di SC Johnson. "Air minum yang bersih dan tempat tinggal yang sehat merupakan kebutuhan yang sangat mendasar bagi setiap keluarga, dan kami merasa terhormat dapat mendukung upaya Habitat for Humanity".
"This partnership is an opportunity for us to create pathways to greater economic and social mobility for underserved communities where we operate, of course through Habitat for Humanity's vast network and expertise," said Alan VanderMolen, Senior Vice President and Chief Communications Officer at SC Johnson. "Clean drinking water and having a healthy place to call home are essential needs for every family, and we are honored to be able to support Habitat for Humanity's efforts."
SC Jhonson menyumbangkan $498.000 untuk beberapa program Habitat for Humanity berikut ini:
Thailand: membangun dua baris rumah dengan akses air, sanitasi, dan fasilitas kebersihan yang layak bagi 20 keluarga di Provinsi Suphan Buri atau sekitar 100 orang yang juga tidak memilliki lahan sendiri.
Indonesia: membangun rumah dengan akses air, sanitasi, dan fasilitas kebersihan yang layak bagi 15 keluarga untuk meningkatkan kualitas hidup dan kesehatan mereka secara keseluruhan.
Philipina: membangun 25 rumah tahan bencana dan 10 proyek pengembangan rumah bagi sekitar 175 orang yang kurang mendapatkan pelayanan di Provinsi Cebu dan Laguna.
Vietnam: menyediakan akses air bersih, sanitasi, fasilitas kebersihan, dan pendidikan bagi 5.660 yang terdiri dari anak-anak, guru, orang tua, anggota komunitas dan melakukan renovasi rumah bagi 10 keluarga di Provinsi Dong Thap.
Singapore: menggerakkan relawan meningkatkan keamanan dan sanitasi bagi 52 keluarga yang berpenghasilan rendah.
Hong Kong: menggerakkan relawan termasuk karyawan SC Johnson untuk merevitalisasi tiga sekolah yang berdampak pada 1.500 siswa.
SC Johnson will be contributing $498,000 to the following Habitat for Humanity projects:
· Thailand: Building two-row houses with proper WASH facilities in partnership with 20 underserved families including approximately 100 people who have no land ownership in the Suphan Buri province.
· Indonesia: Building homes with proper WASH facilities with 15 underserved families to improve their quality of life and overall health.
· Philippines: Building 25 disaster-resilient homes and 10 home improvement projects with a total of 175 underserved individuals in the Cebu and Laguna provinces.
· Vietnam: Providing WASH facilities and education for 5,660 underserved children, teachers, parents and community members, as well as home renovations with 10 families in the Dong Thap province.
· Singapore: Mobilizing volunteers to improve the safety and sanitization for 52 low-income households.
· Hong Kong: Mobilizing volunteers including SC Johnson employees to revitalize three underserved schools impacting 1,500 students.
"Pandemi Covid-19 menjadi tantangan tersendiri bagi rumah yang berada di regional Asia Pasifik, dimana setengah penduduk termiskin di dunia terdapat, dan anjuran "tinggal dirumah" tidak menjadi hak istimewa." tutur Luis Noda, Vice President of Habitat for Humanity Asia and the Pasific. "Memiliki rumah yang layak merupakan hal utama bagi keluarga untuk tetap bertahan dan sehat". Bekerja sama dengan SC Johnson di 3 negara membuat kami dapat membantu lebih banyak keluarga memiliki rumah yang lebih aman dan sehat serta membuka jalan menuju masa depan yang tangguh."
"The COVID-19 pandemic has heightened existing housing challenges in the Asia Pacific region, where one-half of the world's poorest live and 'staying at home' is not a privilege that many have," explained Luis Noda, Vice-President of Habitat for Humanity Asia and the Pacific. "Having a decent home is often the first line of defense for families to stay safe and healthy. By working with SC Johnson in these six countries, we can help more families build safer and healthier homes, paving the way to a more resilient future."
Dukungan SC Johnson akan memungkinkan kelompok rentan, khususnya lanjut usia, disabiltas, ibu-ibu, dan anak-anak memperoleh akses rumah layak dan infrastruktur air bersih, sanitasi, dan fasilitas kebersihan sehingga keluarga-keluarga memiliki sebuah tempat aman yang disebut rumah.
The support of SC Johnson will enable vulnerable populations, especially the elderly, people with disabilities, women and children, to gain access to proper housing and WASH infrastructure so that families have a safe place to call home.