Winners Announcement for Support Mothers to Become Entrepreneurs during the Pandemic Program
"Saya ikuti saja semua proses yang berlangsung, melakukan tugas dengan penuh semangat dan fokus. Saya selalu berprinsip: Kalau orang lain bisa kenapa saya tidak?"
Lenny Herlina – Juara Pertama
"I just followed all of the processes that took place, did my job with enthusiasm and focus. I always have the principle: If other people can do it, why can't I?"
Lenny Herlina – First Winner
Di masa pandemi, banyak perempuan yang memegang peranan penting dalam perekonomian keluarga. Kali ini Habitat melakukan kegiatan pemberdayaan wanita yang didukung oleh Infina, KelarBos dan Bukalapak melalui Program Dukung Ibu Menjadi Wirausaha di Masa Pandemi.
During the pandemic, many women play an important role in the family economy. This time, Habitat carried out women's empowerment activities supported by Infina, KelarBos and Bukalapak through the Support Mothers to Become Entrepreneurs during the Pandemic Period.
Tujuan program ini adalah memberdayakan 100 perempuan hebat yang terpilih, untuk membantu menafkahi keluarga, dengan mengoptimalkan penggunaan teknologi digital dalam pelatihan pemasaran dan implementasi berjualan secara on-line selama 5 minggu. Pada saat implementasi akan dinilai kinerja dari para peserta program dan dipilih tiga peserta yang terbaik sebagai juara pertama, kedua dan ketiga, yang berhak memperoleh hadiah jutaan rupiah.
The purpose of this program is to empower 100 selected great women, to help support their families, by optimizing the use of digital technology in marketing training and implementing online selling for 5 weeks. During the implementation of this program, all participant performances would be assessed and the best three participants will be selected as first winner, runner-up and second runner-up, who are entitled to a million rupiah prize.
Acara pengumuman pemenang yang sekaligus menjadi penutup program ini telah diselenggarakan pada tanggal 3 Juni 2021 yang lalu melalui zoom. Panitia memilih tiga peserta yang memiliki ketekunan, disiplin, dan kemajuan yang signifikan, baik dalam hal aktifitas pemasaran maupun operasional penjualan sebagai pemenang program ini. Ibu Lenny Herlina pemilik akun Cuple Moylens Pinang Ranti yang menjual minuman dan cemilan kekinian menjadi juara satu, diikuti oleh Ibu Happy Natalia pemilik lapak Roti Gambang Nostalgia sebagai juara dua serta bisnis kuliner milik Ibu Nur Aini dengan nama Food Pereng berhasil meraih juara tiga. Masing-masing pemenang berhak mendapatkan hadiah berupa sejumlah uang tunai dan voucher belanja di Bukalapak.
The winner announcement day which also marked the closing of this program was held on June 3, 2021 via zoom. The committees selected three participants who have perseverance, discipline, and significant progress, both in terms of marketing activities and sales operations as winners of this program. Mrs. Lenny Herlina, the owner of Cuple Moylens Pinang Ranti, sells trending drinks and snacks, won the first place, followed by Mrs. Happy Natalia, the owner of Roti Gambang Nostalgia, as the runner-up, and Mrs. Nur Aini's culinary business, called Food Pereng, won third place. Each winner is entitled to a prize in the form of cash and shopping vouchers at Bukalapak.
Teman-teman Habitat yang ingin mendukung produk UMKM, silahkan mengunjungi toko bukalapak atau Instagram mereka untuk membeli produk mereka.
Habitat friends who want to support SMEs products, please visit their Bukalapak store or Instagram to buy their products.
Lenny Herlina – Juara Pertama // First Winner
"Alhamdulilah, puji syukur … saya merasa senang sekali meraih juara pertama. Ternyata memang hasil itu tidak mengkhianati proses. Berawal dari iseng, saya ikut program ini. Saya ikuti saja semua proses yang berlangsung, melakukan tugas dengan penuh semangat dan fokus. Saya selalu berprinsip: Kalau orang lain bisa kenapa saya tidak? Senang banget bisa diapresiasi seperti ini."
Alhamdulillah, thanks God … I feel very happy to win first place. Results really did not betray the process. Initially just for fun, I joined this program. I just followed all of the processes that took place, did my job with enthusiasm and focus. I always have the principle: If other people can do it, why can't I?" It's great to be appreciated like this."
@cuple.moylens.pinangranti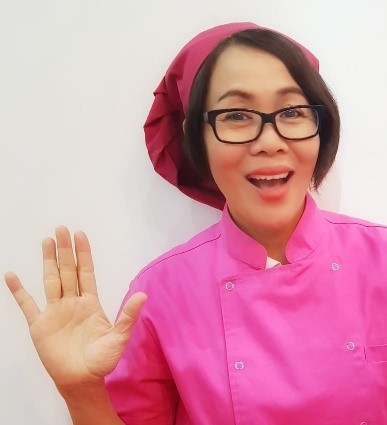 Happy Natalia – Juara Kedua // Runner-up
"Terima kasih kepada Habitat yang telah memberikan kesempatan bagi saya untuk mengikuti program Dukung Ibu ini. Saya memperoleh bimbingan, pengetahuan dan pengalaman yang sangat berharga khususnya ketika menjalani usaha di masa sulit ini. Saya berharap program seperti ini tetap bisa berlanjut agar terus dapat memberikan manfaat bagi dunia usaha kecil di Indonesia.
"Thank you to Habitat for giving me the opportunity to participate in the Support Mother program. I have gained invaluable guidance, knowledge and experience especially when running a business in these difficult times. I hope that programs like this can continue so that they can continue to provide benefits for the micro businesses in Indonesia.
@roti.gambang.nostalgia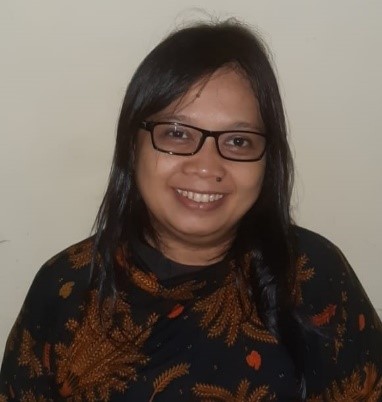 Nur Aini – Juara Ketiga – Second Runner-up
"Puji Tuhan saya sudah terima dana prestasi karena berhasil menjadi juara ketiga dari Program Dukung Ibu. Jerih payah saya tidak sia-sia. Wah, lumayan sekali. Saya akan pakai untuk memperluas usaha saya. Rencananya saya akan membeli mesin sealer dan freezer utk jualan produk frozen."
"Praise God, I have received the achievement fund for being the second runner-up of the Support Mother Program. My efforts were not in vain. Wow, it's pretty good. I will use it to expand my business. I plan to buy a sealer and freezer machine to sell frozen products."
@food_pereng