The handover ceremony of the cash donation was performed by Mr. Agung Jatmika Usmar Gumelar, the Corporate Planning and Product of Bank of India Indonesia, to Mr. Susanto, the National Director of Habitat for Humanity Indonesia. The ceremony was held at the event's main shelter in Karang Tengah Village, Babakan Madang Subdistrict, Bogor Regency.
Bank of India Indonesia, Tbk (BOII) is a private national bank with a vast operational network in two of Indonesia's biggest cities, Jakarta and Surabaya. The event was BOII's first opportunity to gain knowledge, participate in Volunteer Program run by Habitat Indonesia, and contribute its Corporate Social Responsibility in 2023 to Habitat Indonesia.
Habitat for Humanity Indonesia is grateful for the attentive care and support shared by Bank of India Indonesia's Board of directors and every staff who participated in this program. The cooperation offers significant assistance for Habitat Indonesia's humanity ongoing programs and a positive impact on low-income families in Indonesia. Together, we build home, community, and hope.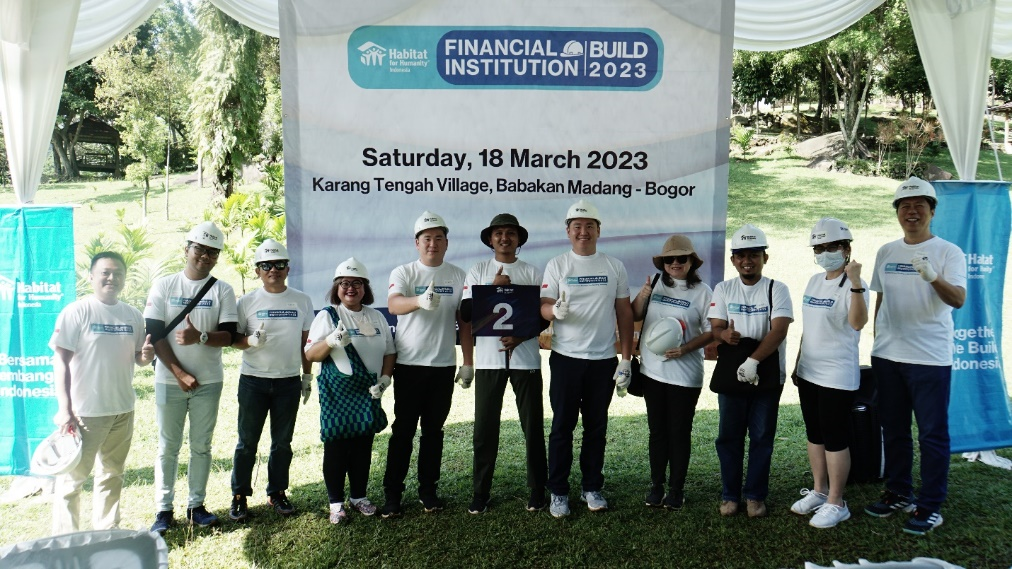 Happy Ramadan Kareem 1444 H. Let's welcome this glorious month with joy and peacefulness.