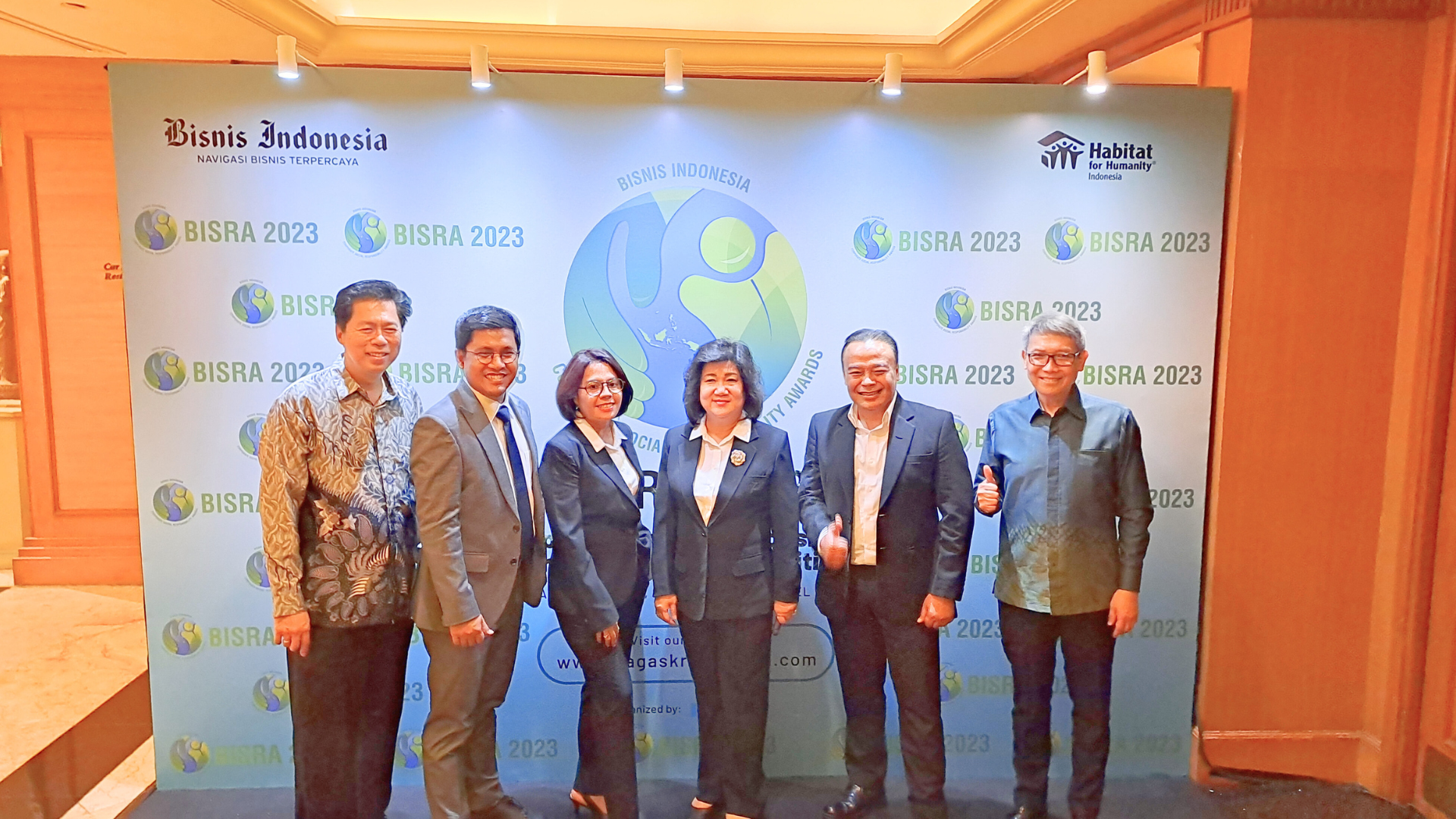 Bisnis Indonesia Corporate Social Responsibility Awards (BISRA) Event 2023 took place at the Aryaduta Hotel in Jakarta on Tuesday, August 15th, 2023. This event serves as a tribute to Corporate Social Responsibility (CSR), representing a tangible effort to continually enhance our social environment and support our people.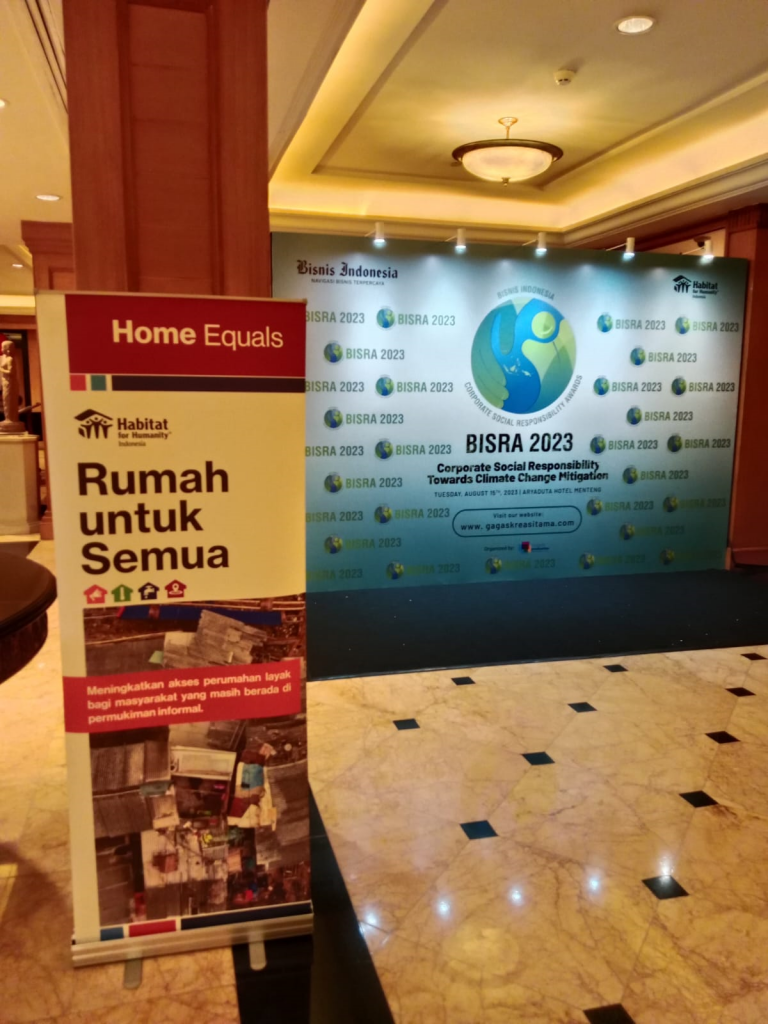 During the event, Habitat for Humanity Indonesia partnered with Bisnis Indonesia to host the BISRA 2023 Awards for the third time since 2021. Their role was to provide information and introduce their organization to participants from various organizations who would be receiving awards. To accomplish this, Habitat Indonesia set up a booth and distributed organization profile books to the invitees. The hope is that this event will pave the way for future opportunities with the organizations that receive awards, helping them measure and improve their Social Return On Investment (SROI).
BISRA 2023 saw the participation of 72 participants who presented 120 CSR programs, and 32 organizations were selected as the best in their respective CSR categories through an objective judging process conducted by a professional board of judges with in-depth knowledge of CSR. The chosen theme for the event was "CSR Toward Climate Change Mitigation," selected to raise awareness about the risks associated with climate change.
Let's support Habitat for Humanity Indonesia to build more decent houses for low-income families through the Habitat Crew Program by registering at: https://form.jotform.com/80521506673454
You can also support our missions by buying our merchandise here: https://habitatindonesia.org/storage/2023/04/Habitat%20Merchendise%202.pdf