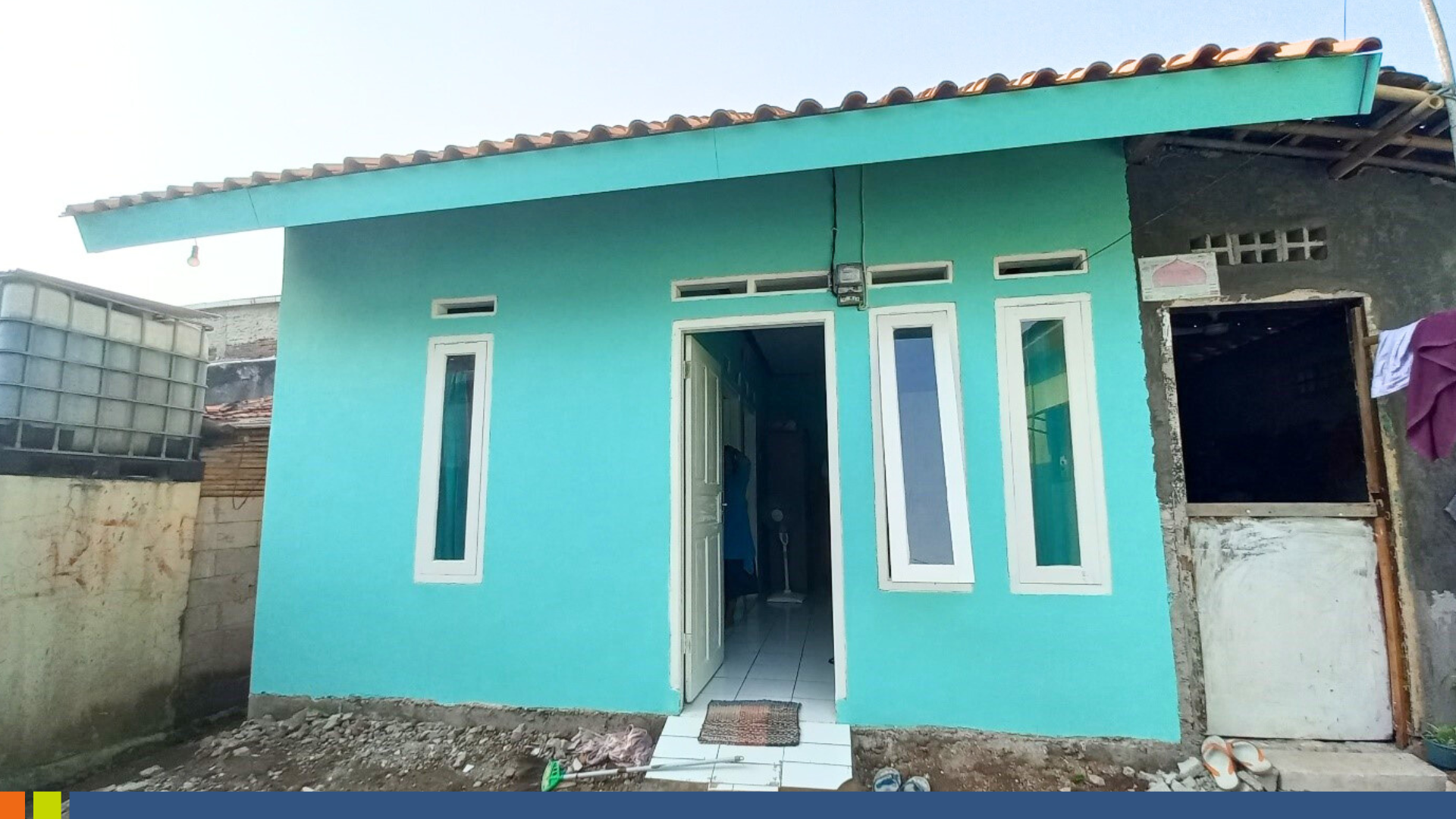 A home is more than its physical structure; it is also a place where everyone can safely and peacefully lead a healthy life. Thus, a home is a symbol of joy. Other than that, a safe and healthy house could improve the welfare of those who live within. With adequate qualities, a home can help its resident to lead a productive life and improve the family's economic condition.
Habitat for Humanity Indonesia actively supports the government's Extreme Poverty Elimination Program, aiming to enhance the quality of life for low-income communities. The rising number of areas facing extreme poverty can be attributed to several factors, with the pandemic being a significant contributor, leading to job losses over the past two years. In response to these challenges, collaborative efforts among various individuals are crucial to support Habitat's mission in the areas we serve, including Mauk Regency – Tangerang, Babakan Madang Regency – Bogor, Wringinanom Gresik Regency – East Java, and Kulonprogo Regency – Yogyakarta.
Collaborative efforts are crucial in reducing the poverty level. Constructing decent houses is an essential step in advocating the importance of a healthy home, which, in turn, enhances productivity and helps alleviate the economic condition of families. When a family lives in a healthy environment, they become more productive and motivated to work, ultimately improving their lives from poverty.
A decent house shall comply with three fundamental standards; health, security, and decency. From the 'Health' perspective, a house should have access to clean water and decent sanitation facility, adequate lighting, and ventilation. A firmly constructed house also provides a safe and secure place for a family to rest and live comfortably.
Let's support Habitat for Humanity Indonesia to build more decent houses for low-income families through the Habitat Crew Program by registering at: https://form.jotform.com/80521506673454
You can also support our missions by buying our merchandise here: https://habitatindonesia.org/storage/2023/04/Habitat%20Merchendise%202.pdf