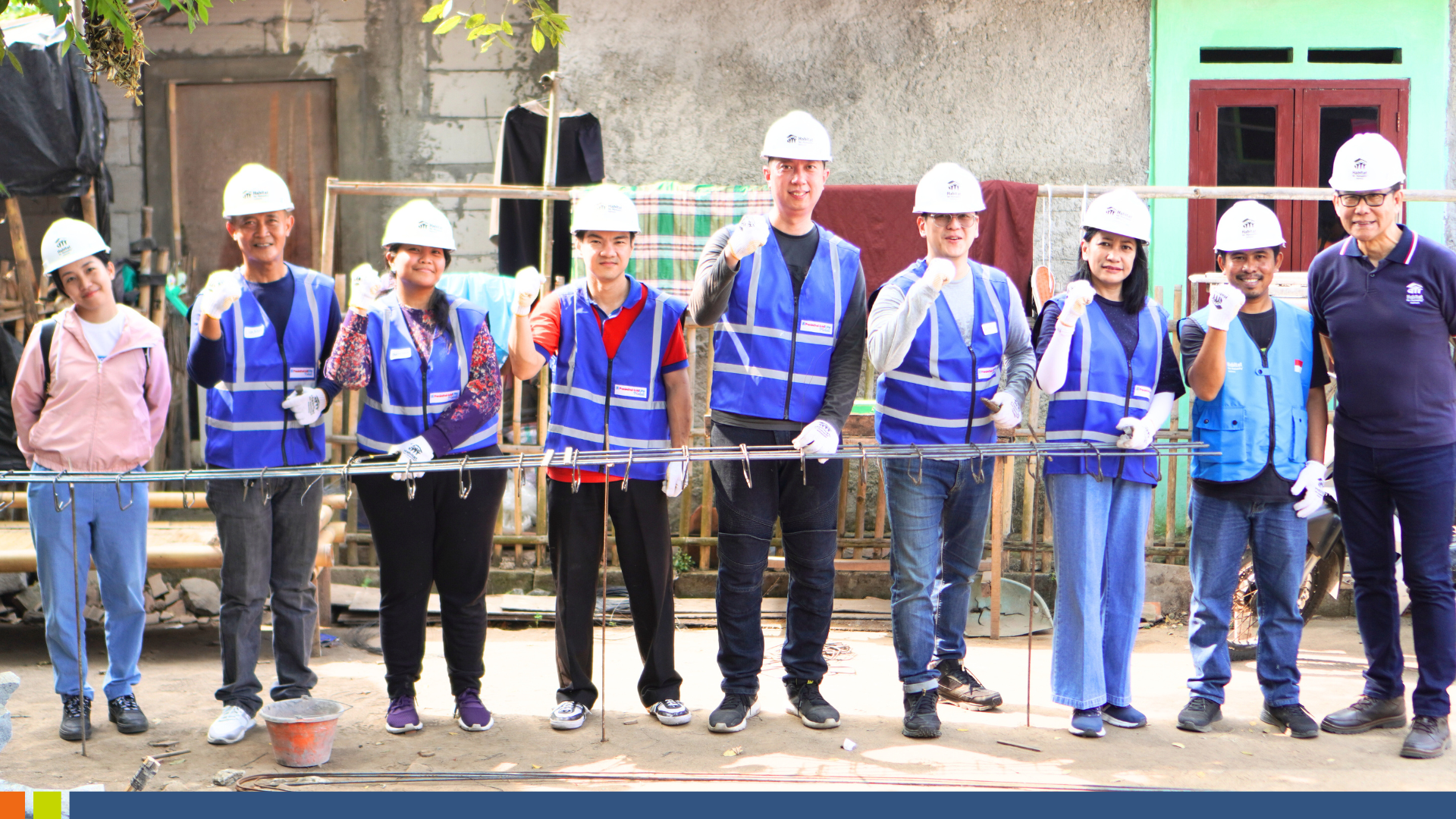 Pada Sabtu, 29 Juli 2023, Habitat for Humanity Indonesia mengadakan kegiatan "Habitat Charity Golf Build 2023" di Desa Marga Mulya, Mauk, Tangerang. Acara ini merupakan lanjutan dari Habitat Charity Golf Tournament 2023, dimana tiap perusahaan yang telah berdonasi di HCGT 2023 dapat melihat serta merasakan dampak langsung dari hasil pemberian mereka.
Sebanyak 19 relawan dengan antusias menjalankan berbagai aktivitas build, seperti bending besi dan penggalian pondasi. Tak sedikit dari mereka berkata bahwa acara pada hari itu spesial, mengingat banyak dari mereka baru pertama kali mengikuti kegiatan Build yang diselenggarakan oleh Habitat Indonesia.
Acara hari itu dirampungkan dengan pengumuman Volunteer of the Day. Penghargaan tersebut diberikan kepada 3 relawan dari beberapa perusahaan yang telah menjadi contoh inspirasi bagi rekan relawan lainnya, yaitu Bapak Iskandar dari Panin Dai-Ichi, Ibu Almira dari Saratoga, dan Bapak Yuda dari Tower Bersama Group.
Melalui kegiatan ini, Habitat Indonesia berharap bahwa akan ada lebih banyak korporasi maupun individual yang turut serta mendukung misi Habitat dalam membangun kesejahteraan para keluarga di Indonesia melalui penyediaan rumah layak!