Penyerahan donasi diwakili oleh Bpk Agung Jatmika Usmar Gumelar selaku Corporate Planning and Product kepada Bpk. Susanto selaku National Director Habitat for Humanity Indonesia. Acara seremoni bertempat di tenda utama kegiatan di Desa Karang Tengah Kecamatan Babakan Madang Kabupaten Bogor.
Bank Of India Indonesia, Tbk (BOII) adalah bank swasta nasional yang mempunyai jaringan operasional di dua kota besar di Indonesia yaitu Jakarta dan Surabaya. Bagi BOII Ini adalah kesempatan pertama mengenal dan ikut partisiapasi dalam kegiatan volunteer Habitat Indonesia dan sekaligus bisa memberikan donasi langsung dalam rangka Tanggung jawab Sosial dan Lingkungan (TJSL)/CSR – 2023 kepada Habitat Indonesia.
Habitat for Humanity Indonesia berterima kasih kepada seluruh Staf dan Direksi Bank Of India Indonesia yang telah memberikan perhatian dan dukungan kepada Habitat Indonesia sehingga dapat terus melanjutkan program-program kemanusiaan yang sedang berjalan dan dapat memberikan dampak bagi banyak keluarga berpenghasilan rendah di Indonesia memiliki tempat tinggal yang layak huni. Bersama kita dapat membangun rumah, masyarakat dan harapan.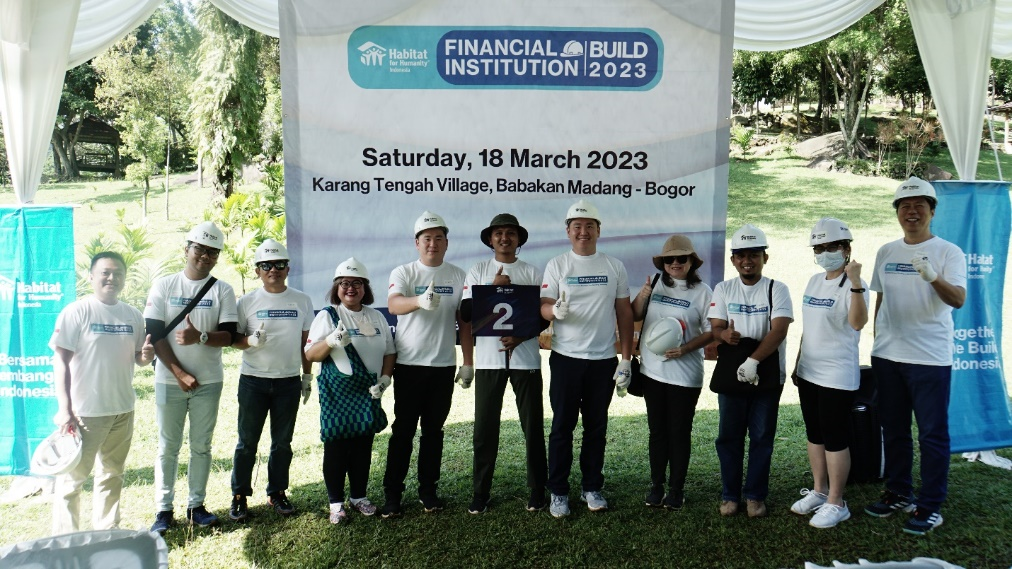 Selamat menunaikan ibadah puasa bulan Ramadan 1444 H. Mari sambut bulan mulia ini dengan penuh gembira dan suka cita.