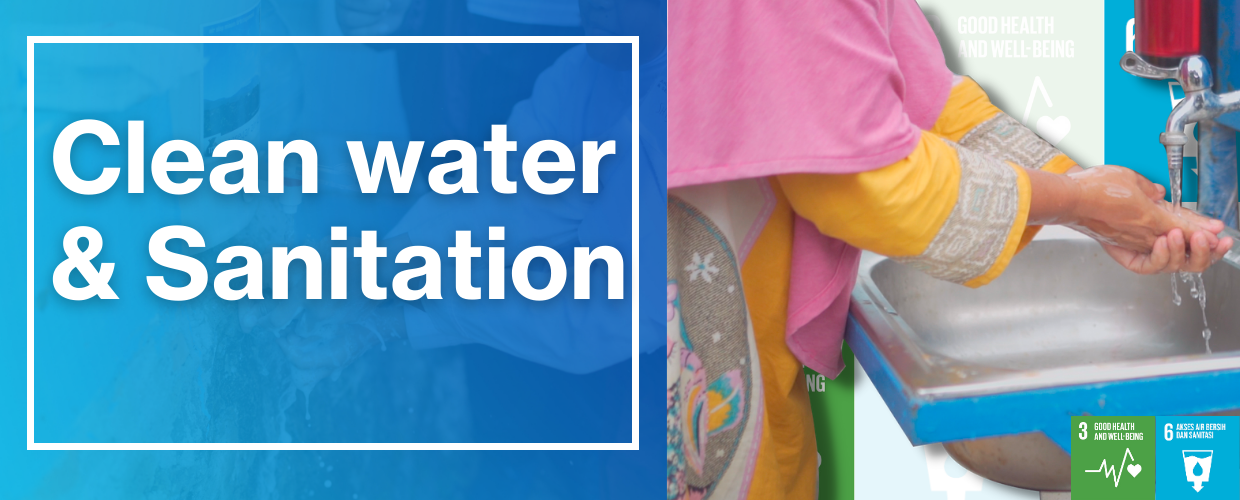 Although everyone needs clean water access for their daily necessities, many suffer from the lack of it. Until 2021, the accessibility of clean water in Indonesia has reached 90,78%, an increase from the previous year's 90,21%. The scarcity of clean water access gives several long-term health risks for society; consuming dirty water on a daily basis can cause serious diseases such as diarrhea, typhus, stunting, and even death. 
Habitat for Humanity (HFH) Indonesia has carried out several programs to provide clean water access for areas in need (West Java, Banten, Bangka Belitung Islands, and Riau Islands), they are: 
Construction of clean water tanks/tendons.

 

Distribution of clean water through pipe connections from the main basin to the houses.

 

Clean water filtration

 

Clean water installation

 

Built public toilets

 

A story from Banjarnegara Village

 
From April 2018, Habitat for Humanity Indonesia cooperated with POSCO Korea to start a mission of creating decent residences for the low-income society of Ciwansan District. The project was primarily conducted in Kubangsari Village, Tegal Ratu Village, Banjarnegara Village, and Samangraya Village in Citangkil District. 
Habitat Indonesia has built 24.513 sanitation and clean water access facilities for families in need. By equipping houses with decent toilets and sanitation facilities, the program helps elevate the families' economic status by providing them an option to reduce renovation costs. Therefore, they could use their accumulated funds to focus on other daily necessities, such as children's education. 
HFH Indonesia strives to develop sanitation access for communities across Indonesia. Open Defecation Free Program or STOP Buang Air Besar (BABS) is one of the programs under HFH Indonesia that aims to provide communities with decent sanitation access and decrease serious health risks that could cause death. The implementations for this program are: 
The construction of individual toilet

 

The construction of public toilet

 

The construction of school toilet

 

The construction of individual or communal septic tank