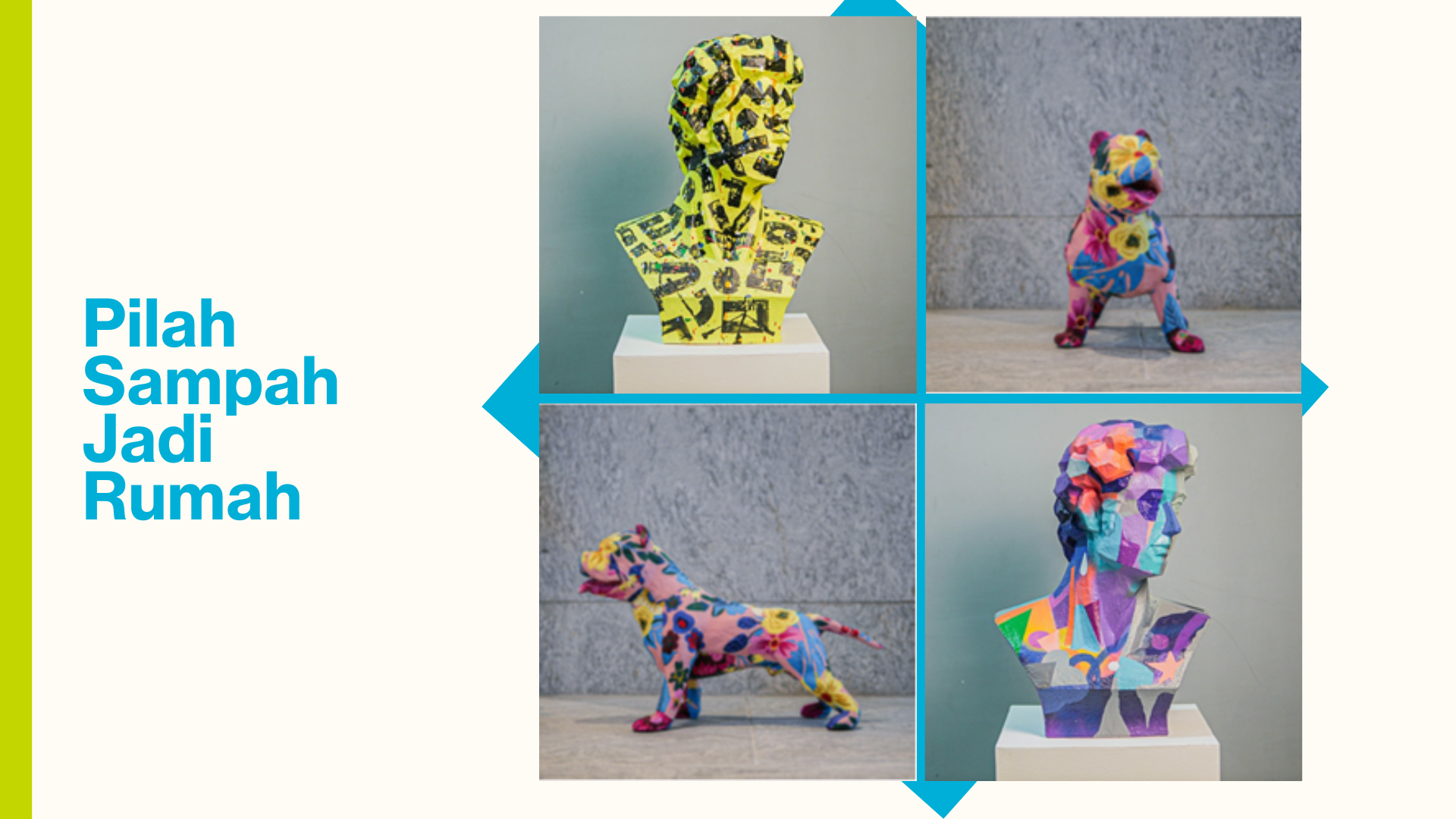 To celebrate the mall's 2nd anniversary (November 2022), ASHTA District 8 collaborated with Habitat for Humanity Indonesia, Rebricks, and Jangjo to initiate two sustainable social programs, namely #MinumKopiJadiSeni and #PilahSampahJadiRumah.
The #PilahSampahJadiRumah program is carried out by selling art sculptures created from used coffee grounds. The statues have a high artistic value since they are the creations of eight talented artists with each of their unique style and characteristics, such as Alphabad, Arnis Muhammad, Harishazka, Heartlab Bali, Mahaputra Vito, Popomangun, Ratu Tanggela, and Tragicoo.
Subsequently, the earnings from all the artworks sold in the auction will be donated to Habitat for Humanity Indonesia to build five decent houses in Mauk District, Tangerang Regency. The houses will use environmentally friendly building materials, namely multi-layer plastic concrete bricks (a mixture of cement and chopped plastic) created by the Rebricks company.
Habitat Indonesia invites the readers of Habitat Update to actively participate in bidding and collecting unique and extraordinary art sculptures. #SahabatHabitat can join the bidding by registering and clicking on the link in the catalog: #PilahSampahJadiRumah.
May the highest bidder win their most desirable artwork.